If you are asking us to take in a herding breed/mix dog, we are temporarily not accepting new dogs into our rescue. If you need to find rescue for a herding breed dog, please go to the "Useful Links" (tab) page on our website: http://hittgv.org for a list of other rescue groups that take in herding breeds and their mixes.
If you are contacting us to inquire about a specific dog available for adoption, please email or call us with any questions (see left column), or go to our "Adopt" (tab) page and complete our online adoption form. One of us will try our best to respond to your inquiry within 24 to 48 hours.
Please take a look at our newest adoptable dogs and whether you are looking for the perfect face, the perfect demeanor, or it's love at first sight, hopefully you will find the perfect companion at HITTGV!
We are also in need of people who can support us as fosters! You can also foster a dog until the perfect forever home is found or as a trial period with the option to adopt.
To get started, please go to our 'Adoption' and/or 'Foster' tabs at the top of the page. Kindly fill out the form of your choice and submit to us. You can also e-mail us at This email address is being protected from spambots. You need JavaScript enabled to view it. or call us at (707)583-9583 with your inquiries. Thank you for considering rescue and for helping us save more lives.
Redd is a 46 lb. boy, who at 2 years old, still has a very puppy-like, energetic personality. He is very friendly with all people (men and women, alike), and loves to play. He is quite a happy and enthusiastic boy, always wagging his tail. Redd adores water - in all ways. He loves the beach, a creek, jumping into a pool, water from a hose, etc. He also enjoys playing with stuffed toys, and does NOT destroy them. And, he is very big on playing ball and fetching. Our boy has a very balanced and confident personality, and is neither dominant or submissive. He meets new people politely, and is not all over you. Redd is very attentive, and is definitely a cuddler and a velcro dog, who loves human attention and being close to you.
Depending on the amount of exercise he is given, Redd is a moderate to moderately high energy dog. He is extremely smart and learns very quickly, and loves training work. This is a very well trained boy. He knows several commands, including sit, stay, twist, twirl, spin, drop it, touch, gentle. As a teenager, Redd will need quite a bit of exercise and activity to occupy his busy brain, and is NOT a dog to be left alone for 8 hours each day. He would be a fantastic sport dog. He has done a little flyball. His love of playing in water, plus the fact that he is more motivated by a ball than food, makes him an ideal dog for splash ball! Redd is completely housebroken and is a perfect passenger in the back seat of a car. He walks well on leash, and when walking on a country road, has learned to stop and lay down when a car passes.
Redd is very good with children. If children are running, he will begin to run after them, but if they stop or freeze, Redd will stop too. If they continue to run he may try to herd them, by pushing or bumping them. Redd is conflicted about meeting other dogs. He loves playing with other dogs, and can be vocal when playing, but he is not good with all dogs. He has met and gets along with very balanced, calm dogs. When first meeting other dogs, especially on leash, he may lunge or act bossy. If an alpha dog pushes back, Redd will back off and then respect that dog. When on leash walks, if he sees other dogs he becomes anxious, crying or barking and pulling. If other dogs are in view, and you keep him walking at a brisk pace, he will often be fine. A few months ago, he was attacked and injured by a rottweiler, which could be part of the reason he is now very anxious when seeing unknown dogs approach. We also believe that Redd was not socialized during his first year of life, and as a result, is not comfortable when meeting or being around other dogs. He is still young, and needs an adopter who has strong dog training experience and is a calm, yet clear leader. Redd needs to learn how to meet other dogs calmly and politely, and realize that a strange dog will not be a threat to him.
We are told that he is not good with cats, and wants to chase. We believe that Redd would be a great only dog, with someone who has the time to give him the physical and mental work he needs. He may also be fine with calm, balanced dogs in a multi-dog household. However, in is desire for the attention of his people, he will sometimes try to hog the attention by squeezing himself between his person and another dog.
If you are interested in this dog, please complete and submit our online adoption form, by hitting the Adopt tab on our website: hittgv.org .
Rue is approximately 12-18 months old, and weighs between 35-40 lbs. She has a quiet, gentle and very sweet personality. She meets all people and animals very politely, and loves to play running games with other dogs. Rue has a soft personality and is a very loving girl. However, as a young herding breed dog, she needs her exercise, playtime and guidance.
Rue rides very quietly, and nicely in a car, sometimes putting her head out the window to sniff the air. She is an extremely bright and attentive girl, who adores human companionship and attention. Rue is very happy be your own personal shadow, following right at your heels. She stays so close, that if you stop suddenly, she may bump into your leg. She will sit for treats, and takes them very nicely. Rue met our fosters' three other dogs very nicely, and tried to make friends with their cat, who swatted her several times. She put up with the swats and it was clear that she is great around cats. We have not yet seen Rue around children. She has shown no interest in her fosters' chickens, and was a little fearful when seeing the pigs for the first = time.
Our girl walks fairly nicely on leash, but could use a little work to be perfect. Rue seems to be completely house trained and crate trained. She is wonderful when playing with other active playful dogs, and can run like the wind! Rue could be a useful stock dog. Her foster mom tested her on sheep, and Rue does have some herding instinct. During their herding session, Rue herded the sheep, but when she tried to direct them using a nip to the heels, it was so soft that the sheep didn't react at all! For a cattle dog, Rue tends to have a very well easy, go with the flow personality. However, she is still cattle dog with a mind of her own. When her foster made Rue sit on the sidelines after her turn herding, to give her own dog a turn with the sheep, Rue protested with a demanding bark to tell her that she was not happy on the sidelines. It was her first time and she was having fun. Once Rue learns routines and situations, she will understand what to expect.
Rue would do very well in a multiple pet home situation, where she can continue to play with and have the companionship of both humans and other dogs and maybe cats. Since Rue is still very young, we are seeking a home for her that will have the ability to reinforce her good behavior, give her structure and basic obedience training, as well as the exercise, play time, socialization, and loving care that this very sweet soul deserves.
Vinnie is a 9 month old, 45 lb. pup, who is your classic cattle dog. He is a very social boy, who loves meeting and is great with all people. He adores his people and loves licking his loved ones' faces. He has a comical personality, and is super playful and energetic. Vinnie is the type of dog who wants to be your partner. He is always ready and agreeable to be a part of anything his person/people want to do. He is very big on playing with other dogs. As a cattle dog, Vinnie does have a confident, in control, personality. He is good with and respectful of dogs who are larger and older than he is, and does play well with a dominant dog. He can sometimes try to dominate dogs who are smaller and younger than himself. Vinnie has never met cats, but has seemed on high alert when seeing them outside. He has had basic obedience classes, and a few agility training sessions. Our boy is of course completely house trained.
Vinnie is a great dog, but his original owner's situation has changed, and she is no longer able to give him the physical exercise and play time that he needs. For this reason, we are seeking a home where he can continue to thrive, and people who have experience and an understanding of how to raise and work with an exuberant, thinking, cattle dog pup like Vinnie.
We are gathering more information and working on updating this into a much more detailed description for Vinnie very soon. In the meantime, if you have questions or are interested at all in Vinnie, please contact us. Our rescue phone is: (707) 583-9583. Vinnie is located in the Santa Rosa/Windsor, CA, area.
Kahuna (ADOPTED!)is a gorgeo
us 45 lb., 2 year old, hunk, with a sweet, mellow, and compliant personality. He is a very happy, moderate energy boy, who loves all people and is excellent with young and old alike. Kahuna loves balls and to play fetch. He also adores squeaky toys, and will entertain himself by tossing and catching them. For a young cattle dog he is not overly energetic, but he will need a home that can give him the exercise, attention, continued training and mental stimuation that a young, playful, herding breed needs.
Kahuna is good with cats and loves children of all ages. However, because he jumps up on people to let you know he wants to play and sometimes when greeting, we recommend that he only be with children old enough to withstand his jumping. At his original home, he enjoyed playing with two other dogs in the family. At the two shelters he has been in, he has politely met several dogs his size and larger, both male and female. And, he is fitting in well with his fosters' own three dogs and cat.
On leash, he walks nicely, often looking up at you to check in, and does NOT pull. Kahuna likes to sniff and explore when on walks, but will follow your lead. Although he is also very interested in fast moving objects, if you gently tell him to walk on, he will easily do so. Our boy is completely house trained and very good in a crate. In a car, he rides quietly in a crate, but if allowed to ride in a seat, he needs to be restrained, or he will be a busy boy -- putting his head out the window, being a backseat driver (placing his head on your shoulder or head!), or trying to join you in the front seatHe does NOT guard his food, toys, or chewies.
Kahuna is extremely observant, very smart, and a quick learner. Kahuna wants to please and will mind what people tell him, if he understands. He is also big on treats, and will automatically sit for them. He is a bit overly eager to grab a treat, and needs to learn to be gentler about it. Kahuna responds very nicely when corrected. Kahuna needs to learn better manners, both with people and other dogs. He will playfully jump on people, poke or paw at you, and sometimes mouth at your hand for attention. Shelter staff stated that they taught him to shake and lay down in a very short time.
Although we have not seen any sign of this, the shelter stated that the people who adopted and returned Kahuna after 3-days, said he showed some territorial and bossy behavior with small dogs. His original owners surrendered him to the shelter because Kahuna was a bit too excited and rough when herding their goat(s). Currently, Kahuna is in a foster home with three other herding breed dogs, a cat, some resident pigs, sheep, and chickens. His fosters are very experienced with cattle dogs and other herding breeds, and said he has joined their household with very little effort. He is respectful of the dominant dog and the cat, and plays well with the two kelpies. He was originally afraid of the pigs and sheep and wanted to chase the chickens. He is now fine with the pigs and ignores the sheep. When going for the chickens, one well timed correction by his foster mom, and he left the chickens alone. His foster will continue working with him until he learns not to chase the chickens. They believe he would fit easily into a cattle dog savvy home with other pets. Kahuna would also make an excellent agility and/or noseworks dog.
This is a truly wonderful dog, who just needs to find people who understand his breed and know how to work with and teach him appropriate behavior.
Beatrice (ADOPTED!) is a very quiet, low energy dog, who loves people and human attention. She does NOT chase or nip, and is an easy going girl. As a cattle dog mix, she has her own distinct and very loveable personality. We estimate that she is 7-8 years old, and although her ideal weight is around 48-50 lbs., Beatrice currently weighs 60 lbs. She is happy-go-lucky, very affectionate and loves being with her people. While very loving, she is also independent and NOT needy. Beatrice is good at hanging out on her own, or amusing herself with a toy. She loves being outside, and is very content laying in the sun and fresh air. After several months in her foster home, she is also equally content to be inside snoozing on her dog sofa.
When inside and around her people, Beatrice is a nuzzler, who wants to be close and almost hug her people. She will often place her head on your lap to ask for petting, or try to squeeze herself against your legs and gaze adoringly into your eyes. Sometimes, she can be pushy about getting close to you, and worm her way in between you and whatever or whoever is next to you. Beatrice is happy to spend indoor alone time asleep on the couch or just laying around the house. She is also good at amusing herself and enjoys toys. Beatrice will pick up a toy, shake it and then run off with it.
Beatrice gets along with other dogs, but may enjoy being an only dog. She can sometimes be overbearing with other dogs, especially when first meeting them and not being sure about them. If there is any excitement and other dog(s), Beatrice tries to control the dog traffic and activities, mostly by standing over another dog. Otherwise, in a calm atmosphere, she is fine and appropriately interactive with other dogs. Beatrice is good with cats, but may also try to control their traffic, if there is a lot going on.
Our girl is completely housebroken and fine at home all day. Beatrice definitely has cattle dog smarts. If everyone is in bed, she will let you know if she has to go out to do her business - or if the water bowl is empty. She will first try to wake you by staring at you, and then progress to placing her head on the bed. If you continue to ignore her, she will softly 'woof' at you. Beatrice also rides very nicely and quietly in a car. She knows several commands: sit, stay, go lay down, stop, no. It is clear that she has not had a lot of on-leash experience, and can be stubborn when sniffing something. Beatrice is a good eater, who enjoys her food. When she knows it's dinner time, she will begin dancing around the room. She will sometimes poke her nose in interesting smelling places. She has opened kitchen cabinets and pulled out packages, but will leave them intact and not rip anything open. If a trash can does not have a lid, and the top is open, she has been known to go 'dumpster diving' depending on what smells good in there.
Beatrice is a mature (but not old) girl. She was recently spayed, and during that surgery our vet also completely and cleanly removed a level one, mammary tumor. The veterinary oncologist said that these are not cells that would metastasize to other areas. Once the mammary tissue with the tumor is excised there is no expectation for any recurrence.
Our Bea is an "easy keeper" will be a wonderful companion for anyone wanting the devotion, interactive personality and brains of a cattle dog, without the high energy headaches that usually come with this breed. Her foster has fostered several dogs for us, and Bea may be their favorite.
Our most loving and happy girl is now 67 lbs. and has been ADOPTED! Dee is over halfway to her ideal weight (38-40 lbs. for her size). HOORAY FOR DEE DEE! We will be continuing to help her, by working with her adopter and new veterinarians. Thank you everyone for all your help and support!
This girl has the very sweetest, most charming, gentle personality you are likely to find! She is an absolute gem, with the best qualities of a cattle dog. We are looking for an adopter willing to continue her weight loss and conditioning regime, to achieve that healthy, playful cattle dog that we can see is in there.
She may be heavy, but Dee is still a cattle dog! At six years old, she is very alert, observant and bright, and wants to be with her people as much as possible. She does her best to follow her foster person around the house, and very much wants to please. Dee is a very happy girl, who adores human attention and will roll over for petting whenever someone approaches her. She very much wants to get up on the sofa or bed with you, to cuddle, but doesn't have the ability to get her body up there!. She also loves tennis balls and is learning to play with toys.
Dee is good with other dogs and wanted to make friends with her first foster's cat. She is house trained and very obedient. Dee Dee waddles to the door when she needs to go out and comes right back in when her foster calls her. She walks very nicely on leash, and barely needs one to walk at your side. Our girl also rides very nicely and quietly in the back (or front) seat of a car. Dee has been in two foster homes with us, and both have been very impressed with her incredibly sweet and happy personality. Her current foster dad says she is very accepting of any situation, and is a joy to have around the house.
We rescued Dee from a very overcrowded kill shelter. Her people said they were moving and dumped her and another dog, at the shelter. We took in both girls. By the grace of a wonderful pilot, Dee was able to escape the 110 degree temperatures she was living in, and flown up to us in Santa Rosa. In a dehydrated and over heated state, weighing 95 lbs., and with an internal temperature of 105 degrees on arrival, we rushed her to the vet to make sure she didn't have any major health issues. When we first got her, she was too stressed to walk. After cooling down, getting re-hydrated, and feeling more relaxed, we discovered that she could walk on her own, although with difficulty and great strain on her legs, feet, and joints.
Dee's blood work results show that she has a hypothyroid. We have her on thyroid medication, and a low fat diet, which seem to be working. She is otherwise in pretty good health, only needing some work/care that we consider routine for a rescue dog her age. When she loses enough weight to be anesthetized safely, we will have a dental cleaning and exam done, and possibly one tooth extraction. We are also giving her supplements for her joints. Her kidneys and other organ functions are fine, and she does NOT have diabetes.
We believe that as she loses more weight, it will become easier for her to walk, her stamina will improve, and the increased activity will help her to lose weight faster. We haven't reached that point yet, but soon! We estimate that it may take another 3-4 months for Dee to reach her ideal weight. She has been going to physical rehabilitation for her muscles, joints, and stamina. After two months, she was doing so much better, and able to walk continuously (bouyed by water) on the underwater treadmill for 15 minutes. When she first started, she could only walk for 30 seconds, and was 20 lbs. heavier.
Everyone who meets Dee falls in love with her. She has a very special personality, and needs people who will be as loving and devoted to her as she will be to them.
*******************************************************
It is clear that our veterinary and other health care expenses for Dee are adding up quickly. We would be very grateful for any donations to help us pay for all our costs to help Dee. As a federally recognized, 501(c)(3), non-profit organization, your donations are tax deductible. No contribution is too small. Every $5 and $10 helps! Thank you!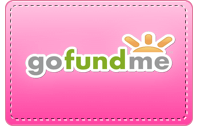 Meet Allie May (ADOPTED!), a very well trained, obedient and smart red heeler! She loves to play ball and go for walks. For a heeler/Australian Cattle Dog, her activity level is NOT super high, she can do fine on a couple of 40 minute walks or ball games each day. We think she is about 2.5 years old, weighs a petite 37 pounds, is spayed, up to date on her shots and in great health. She knows sit, shake, heel, wait, and drop (the ball)!

Allie May is also very loving and once you get to know her, she has a a great way of communicating, almost with a sense of humor; and her silly acrobatics and body language will make you laugh.

She gets along well with other dogs. We think she would do best in a living situation with an older male dog, as she can get just a tiny bit "bossy" now and again. Cattle dogs can be a bit intense at times, so we are looking for someone to adopt Allie with breed experience.
If you are interested in meeting Allie, please go to Rocket Dog Rescue ★: http://www.rocketdogrescue.org, and please fill out an application. For more information, please email: This email address is being protected from spambots. You need JavaScript enabled to view it.
Herd It Through The Grapevine has teamed up with Second Chance Greetings to create birthday, holiday and everyday greeting cards that feature wonderful rescued herding dogs like yours. And 50% of the proceeds will go directly to HITTGV! Please visit their website and like them at https://www.facebook.com/pages/Second-Chance-Greetings/659753007397406
Visit the HITTGV Greetings Store to order your cards and support rescue.
Get Your Dog's Picture On One Of Our Cards!
You can also submit a photo that shows how unique your rescued dog is. If it's selected, Second Chance Greetings will put it on an equally unique greeting card featuring your best friend!