Herd It Through The Grapevine has teamed up with Second Chance Greetings to create birthday, holiday and everyday greeting cards that feature wonderful rescued herding dogs like yours. And 50% of the proceeds will go directly to HITTGV! Please visit their website and like them at https://www.facebook.com/pages/Second-Chance-Greetings/659753007397406
Visit the HITTGV Greetings Store to order your cards and support rescue.
Get Your Dog's Picture On One Of Our Cards!
You can also submit a photo that shows how unique your rescued dog is. If it's selected, Second Chance Greetings will put it on an equally unique greeting card featuring your best friend!
Please take a look at our newest adoptable dogs and whether you are looking for the perfect face, the perfect demeanor, or it's love at first sight, hopefully you will find the perfect companion at HITTGV!
We are also in dire need of people who can support us as fosters! You can also foster a dog until the perfect forever home is found or as a trial period with the option to adopt.
To get started, please go to our 'Adoption' and/or 'Foster' tabs at the top of the page. Kindly fill out the form of your choice and submit to us. You can also e-mail us at This email address is being protected from spambots. You need JavaScript enabled to view it. or call us at (707)583-9583 with your inquiries. Thank you for considering rescue and for helping us save more lives.
Mango is a gorgeous 46 lb. hunk, who at 18 months old, still has a very puppy-like personality. He is very friendly with all people (men and women, alike), great with other dogs, and loves to play with everyone. He is very happy and enthusiastic, always wagging his tail. Mango loves water - in all ways. He loves the beach, a creek, jumping into a pool, water from a hose, etc. He also enjoys playing with stuffed toys, and does NOT destroy them. And, he is an absolute ball playing and fetching dog! Our boy has a very balanced and confident personality, and is neither dominant or submissive. He meets new people politely, and is not all over you. Mango is very attentive, and is definitely a cuddler and a velcro dog, who loves human attention and being close to you.
Depending on the amount of exercise he is given, Mango is a moderate to moderately high energy dog. He is extremely smart and learns very quickly. Mango knows several commands, including sit, stay, twist, twirl, spin, drop it, touch, gentle. As a very young cattle dog, he will need quite a bit of exercise and activity to occupy his busy brain, and is NOT a dog to be left alone for 8 hours each day. He would be a fantastic sport dog. He has done a little flyball. His love of playing in water, plus the fact that he is more motivated by a ball than food, makes him an ideal dog for splash ball! Mango is completely housebroken and is a perfect passenger in the back seat of a car. He walks well on leash, but if he has not had enough exercise, he may pull a bit. When on leash, if he sees other dogs he wants to meet, he will often pull and cry. If other dogs are in view, and you keep him walking at a brisk pace, he will usually be fine.
Mango is very good with children. If children are running, he will begin to run after them, but if they stop or freeze, Mango will stop too. If they continue to run he may try to herd them, by pushing or bumping them. As mentioned, he loves playing with other dogs, and can be vocal when playing. Also, when he is feeling playful, and you are not paying attention, he may give a few barks to let you know it's time to play. Although we have not seen him with cats, we were told he wants to chase. Mango would be fine in a multi-dog household. However, in is desire for the attention of his people, he will sometimes try to hog the attention by squeezing himself between his person and another dog.
JULY 7, 2015 UPDATE: Dee is now down to 88 lbs.! She has had three hydrotherapy sessions to help her muscles, joints, heart and lungs, and her thyroid meds seem to be helping her slowly shed the pounds.
On June 16, 2015, we rescued Dee from a very overcrowded kill shelter. Her people said they were moving and dumped her and another dog, Roxie, at the shelter. We agreed to take both girls. By the grace of a wonderful pilot, Dee was able to escape the 110 degree temperatures she was living in, and flown up to us in Santa Rosa. In a dehydrated and over heated state, weighing 94 lbs., and with an internal temperature of 105 degrees on arrival, we rushed her to the vet to make sure she didn't have any major health issues. When we first got her, she was too stressed to walk. After cooling down, getting rehydrated, and feeling more relaxed, we discovered that she could walk on her own, although with difficulty and great strain on her legs, feet, and joints.
After having a day to recover, we saw Dee's very sweet and charming personality emerge. Although Dee may be two and a third times more than her ideal weight (of 38-40 lbs. for her size), she is still a cattle dog! She is very alert, observant and bright, and wants to be with her people as much as possible. Dee does her best to follow her foster person around the house. She is also house trained and very obedient. She waddles to the door when she needs to go out and comes right back in when her foster calls her. She is a happy girl, who will roll over for petting whenever someone approaches her. Dee also wants to make friends with her foster's cat. Her foster mom is very impressed at what a good girl Dee is.
Dee arrived with kennel cough from the shelter, and initial blood work results show that she has a hypothyroid. We immediately started her on meds for her cough and thyroid condition, and started her on a low fat diet. Her teeth also look very bad, and Dee could have at least one tooth in need of extraction. We are still waiting to hear other details from our vet, including how her kidneys are and if she could have diabetes - as she is drinking quite a bit of water and peeing a commensurate amount. We don't dare knock her out for any procedure until she loses at least 40 lbs.
We are in it for the long haul with Dee, and already discussing plans for physical rehabilitation for her muscles, joints, and range of motion, as she loses weight and becomes more mobile. We will continue to update our information on Dee's status and condition.
It is clear that our veterinary and other health care expenses for Dee will add up quickly. We would be very grateful for any donations to help us pay for all our costs to help Dee, and enable us to continue rescuing great dogs like her, whose illness or injuries make them unlikely to be considered by most others. As a federally recognized, 501(c)(3), non-profit organization, your donations are tax deductible. No contribution is too small. Every $5 and $10 helps! Thank you!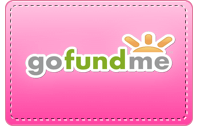 Tabi (ADOPTION PENDING) is a cute little 9-week-old pup with a heart of gold. She is most likely an Australian Heeler/Shepherd mix with the best characteristics of both breeds. She is extremely personable with people and other dogs, and gets along well with cats. Unafraid and playful, every day is a new adventure to her and she takes it on with gusto. She has begun her vaccination series, but is not yet spayed, housebroken, or leash trained as she is simply too young at this stage, but travels well by car when crated. Sleeps through the night, good appetite, and will follow you anywhere with a little encouragement. Her ears are just beginning to stand up, her nails and teeth are sharp, and her tail wags constantly until she runs out of gas and collapses until recharged.
This little "diamond in the rough" will make some family a wonderful pet, and loves the company of people and other pets. She runs with her fosters' Heelers and encourages the cat to join her in play (but the cat won't have any of it, of course). Her favorite household activity is gathering your shoes at her sleeping pad, where she manages to collect them in perfect pairs (typical female I guess!). Smart, alert, frisky, and loving, she will win you over in a heartbeat. Looking for her forever home and family that promises to be as good to her as she will be to them.
Chief (ADOPTION PENDING) is a happy, playful, very social little guy, around 18 months old. He has a very sweet, personable and gentle temperament, but he can be a handful with his youthful energy and zest for life. Chief is very compact & solid. He weighs 44 lbs., but most think he is only 35-40 lbs.
When meeting people and other dogs, it is clear that he still has a very puppy-like personality. Chief is extremely enthusiastic. He is very friendly with all people and will joyfully meet everyone, squirming and wiggling all over them. His tail never stops wagging. If given a choice of people to be with, he will choose to be with a confident male leader. Although, Chief has a lot of playful energy, when it's time to be inside, he will settle down quietly.
Chief is a classic cattle dog in every way. He has a wonderfully broad "block head," with the strong and stocky build of an old fashioned working cattle dog. He has the cattle dog traits of being fearless, energetic, eager to please, and a loving, velcro dog, who wants to be your partner in everything. Chief is super smart, very curious, and always ready for anything. This is NOT a dog to be shelved or left alone for 8 hours during the work week. Also, true to his breed, Chief often has his own ideas and can have selective hearing when called. Other times, he listens quickly and can be easily called away. He was interested in some chickens, but when called away from them, he was easily redirected and continued to stay away.
Our boy loves being around and interacting with other dogs. Chief tends to be submissive, especially when around confident, dominant dogs. He will continually lick the mouth of his canine foster sister, and will roll on his back if another dog reprimands him. He sometimes uses herding moves to urge other dogs to play with him, poking and prodding or nipping at their feet. He reads signals quickly from other dogs. If he becomes too much when playing and is told so by another dog, he will back off. Depending on the dog, Chief may quickly return to being a pest all over again, or realize that he should avoid a more dominant dog.
Chief will require some training, but will learn very quickly. Even when reprimanded, Chief stays happy and good natured. He is completely house trained. He walks fairly well on leash, but will excitedly pull at the start of his walk. Chief is NOT crate trained and currently does not want to enter a crate on his own. He also doesn't seem to have much experience with car rides, and needs to be restrained during a ride. When being playful with other dogs or with people, he can be mouthy. He does not bite, but uses his mouth to communicate what he wants. If you tell him to stop or yell "Ow!" he will back off quickly.
Because of Chief's strength, jumpy excitement, and mouthiness when being playful, we do not recommend him for a household with small children. We have not yet seen him around cats, but would guess that he would want to chase in his desire to play.
In summary, Chief is a fantastic dog for someone with an appreciation for and experience with true cattle dogs. Our boy is a very charming and lovable handful! He make you laugh and melt your heart. His adopters will need to meet his youthful physical and mental activity needs, as well as commit to teach him boundaries, routines and manners. He is well worth the time and work.
At 36 lbs. and with semi-erect ears, we believe Lulu (ADOPTION PENDING) is a cattle dog and Schnauzer (or possibly a Wire Haired Pointing Griffon?) mix. We estimate that she is around 2-3 years old. Our new girl is very sweet, quiet, and loves people. She adores human attention, petting and cuddling. While Lulu is a friendly girl, she is also very cautious and worried. Whenever a hand comes near her head, Lulu will duck her head down in fear. She needs to approach people on her own terms, at her own pace. Lulu will warm up to people and seek human attention, but sudden movements or loud noises will cause her to shoot out of the room. She keeps track of where people are at all times, watches all movements, and seems to need an emergency exit strategy. Once she knows she can trust someone, she will come up to you with a wagging tail, inching closer and closer, and place her head on your lap. It took 2-3 days for Lulu's fosters to see a happy girl and some personality begin to emerge from behind her fear. She sleeps on her fosters' bed at night and is always ready for snuggling.
Lulu is very smart and eager to please her people. Our girl is extremely treat motivated. She loves toys that can be stuffed with treats, and other chew toys/items (i.e. bully sticks). Otherwise, Lulu does not have any interest in toys or balls. She is also completely house trained and walks fairly well on leash. When outside, she will walk slightly behind, but stays very close to her person. Lulu did not know any commands when we rescued her. Our fosters are working on teaching Lulu basic commands, such as sit, down, & stay.
Lulu is very good around cats. She meets other dogs nicely and enjoys their company, but is unsure of what to do when other dogs try to play with her. Active play is often overwhelming for her. She will become defensive -- showing her teeth, wrinkling her nose, and may try to hump or push the other dog. We believe Lulu would benefit from living with a friendly, balanced dog, who can teach her appropriate dog body language and responses when interacting with other dogs. We also recommend bringing Lulu to observe dogs playing at a dog park, to allow her to see and learn how dogs play with each other and appropriate body language.
Our foster for Lulu believes she was possibly kept in a crate most of the time, as she is very reluctant to go into a crate, but will sit quietly if crated.
It is clear from the behavior we see in Lulu that she was mistreated in some way and likely very neglected, too. We are seeking a quiet, slow paced (& hopefully cage/crate free) home, with loving people who have dog experience, patience, and a lot of TLC to help our fuzzy waif feel secure enough to come out of her shell and slowly gain some confidence
Roxie (ADOPTED!) is a 5-6 year old, 34 lb., Australian shepherd & Australian cattle dog mix. She is a very calm, easy going and happy girl. Roxie is friendly with everyone - people, dogs and cats. She will want to be in the same room with you, but is NOT clingy. Although her choice is to hang out with her people and be part of whatever is going on, she is also fine and very quiet, when left alone for several hours. Roxie is a moderate energy girl - young enough to be energetic and playful, yet old enough to be calm and relaxed, until you give the signal that it's time to do something.
Roxie has a very balanced personality - neither dominant nor extremely submissive. She meets other dogs easily and is friendly with cats. She does not react when another dog barks or nips at her. She tries to avoid any confrontations.
Roxie is a very bright and perceptive girl. She learns and figures out things quickly. She also has that cattle dog way of thinking for herself. Roxie listens well, will come when called, although sometimes she has selective hearing, when she has something better to do. We have discovered that she knows a few commands, including sit and speak. Roxie is completely housebroken, and enjoys resting in a cave-like crate, if one is available. Walking on leash, she does pull a bit in her excitement to go out and explore. When outside, she loves to spend her time looking for lizards or little creatures in the shrubs and bushes.
She rides fairly well in a car, either in a crate or the back seat. However, it would be best to take her on short car trips to fun places, as she seems concerned about where she is being taken, and at first may whimper softly in the back seat.
Roxie and her sister were surrendered to an overcrowded kill shelter by their owners, whose only reason was that they were moving. We don't know what happened to Roxie, but she will jump away in fear if touched in some areas. Roxie will happily greet new people, with a wagging tail, but remain a safe distance away from being touched by strangers. Visits to the veterinarian have not turned up any obvious injuries. She clearly loves human companionship and wants to be close to people, but seems afraid that a human touch could hurt her. Roxie follows her foster mom from room to room. She also frequently leans against her foster mom's legs, or crawls into her lap, with her head down, requesting affection. She will stay very still and seems to enjoy being petted for several minutes. However, at other times she feels uneasy about being touched, squeaking in fear and jumping back.
Roxie is a wonderful companion, with a friendly, happy, go-with-the-flow personality. With a little help from dedicated, loving people, who she will grow to trust, we believe she can overcome her touch sensitivity, and beome a perfect dog!
Except for the floppy ears, Cinder (ADOPTED!) looks to be a pure Australian cattle dog (heeler). She weighs 30-35 lbs. and is about 1-year old. Cinder is an extremely sweet, loving dog, who wants to please her people. She is very much a velcro dog and will follow her chosen person wherever she can. She loves to give kisses and cuddle on the sofa.
For a young cattle dog, Cinder is moderate energy. She loves toys and will carry them around the house and yard with her. Cinder likes to play fetch and run around the yard, leaping over bushes and planters in her path. Cinder can be very playful and energetic, but for a young girl she is also very calm and likes to lounge around the house.
Cinder is a very smart girl; she knows sit, down, drop it, and is continuing to learn. She is completely housebroken and will let you know if she really needs to go outside. She rides quietly in the back of the car (not crated). Cinder also walks fairly well on leash, but is very cautious on walks, especially if on a busy street/sidewalk. A loud noise or a scary stranger approaching quickly can cause her to panic. She does best when running with and focusing on her person.
Cinder is good with calm dogs who respect her space and are not too forward. She will play with another dog once she feels comfortable. If another dog tries to keep at her, when she wants to stop interacting, Cinder can get grumpy and communicate that she wants to be left alone. She has reacted defensively when meeting dogs who are extremely busy, approach her quickly, and are in her face. We have not seen her with cats, but feel she may be fine with them - as she is with anyone who is not a threat to her.
For a young dog who is still just a pup, Cinder was found on her own, as a stray. This could be the reason for her nagging worries about her safety, especially in unfamiliar surroundings or when meeting a new person. Sudden moves and loud noises scare her. If strangers approach too quickly to greet her or startle her, Cinder may retreat, while growling, and may air snap if she feels cornered. She is quicker to warm up to people who are calm and, at first, don't focus on her, allowing her to approach at her own pace. Cinder has shown a bit of herding tendency. Once, while a visitor was seated, Cinder began to softly mouth her pant leg. No one knew what she was trying to do or communicate. For these reasons, we do not recommend Cinder for a home with small children.
When her people leave her alone, she will whimper softly but, only for a few minutes. Cinder is getting better at being left alone, and is NOT destructive in any way when alone. In her foster home she is beginning to learn that she is not being abandoned each time someone leaves. She often will sit by the window, watching for her person to return.
Cinder needs a quiet, calm home, with loving and patient forever companion(s) who will stay dedicated to working with her and show her the world is not so scary. Once she trusts someone, she will open up into a very playful, happy and loving pup, who is very enthusiastic about giving kisses.
Skyler (ADOPTED!) is a sweet, fun loving and energetic boy, who is 18 mos. to 2 years old. He is currently very lean at 27 lbs. and may be ideal at 30-32 lbs. Our boy has a very playful personality and is quite good at entertaining himself. His goofy, puppyish behavior, as he makes up his own games will make you laugh. He will sometimes run laps in the backyard and jumping over everything in his path. Skyler is extremely affectionate; and will focus on and follow his person everywhere, if he can. He is very much a cattle dog in his desire to bond with his own person. He is very attentive and responsive to people, and will check in constantly with his foster, when she is with him in the backyard. This boy is super smart and learns very quickly about what his foster wants. Skyler's foster is teaching him some manners and appropriate behavior. He currently knows sit, is learning down, along with some tricks, such as sit pretty.
Skyler is a little timid when first meeting new people, and direct eye contact from new people will make him nervous. He will warm up quickly to women, especially if they have treats, but may take a little longer to warm up to men. He is very playful with other dogs, and likes to run and play chase with them. Because of his enthusiasm and energy when playing, he may be too much for smaller dogs. Also, he plays well with dogs his size and larger, but has the impulse to chase small dogs and other small animals if they run or move suddenly. Skyler also loves to play with stuffed toys, and enjoys tugging with other dogs using pretty much any kind of toy. Depending on the other dog and the toy, he may sometimes guard toys and chews from other dogs.
Although Skyler is a moderate to high energy boy, he will settle down well when indoors. He walks fairly well on leash and does not pull, although he may when he's excited. Skyler is also just about house trained, and will walk to the door to let his foster mom know when he has to go out. Skyler's foster mom is crate training him, and he now goes into the crate by himself. He also sleeps quietly in his crate at night. Skyler is also now accustomed to riding in a car, and is fine getting in and out, and will lay quietly in the back seat.
Skyler will jump up on people when he's happily excited, in greeting or when seeking affection. For this reason, we do not recommend him in a home with young/small children, who could be knocked down easily. After he has been well exercised he enjoys being close, in your lap, or cuddling on the couch. Skyler would be a good watch dog. He will bark as an alert when people near the house. He is fine on walks around a lot of people. However, if walking down an empty street and one or more persons appear suddenly, and startle him, he will bark.
In summary, our boy is young, full of life, and has great potential. He needs adopters who will give him the mental and physical activity he needs, and will also have the experience, time and patience to continue working with him, and expose him to new things, to help build his confidence.
BEATRIX UPDATE:
ADOPTED!
June 7, 2015: We have one 7 week old, female puppy still available! The puppies were born on April 17th. The little girl who is still not yet spoken for is the one who looks most like a border collie. She and her litter mates are all calm, happy, friendly pups, with easy going personalities, very much like mom. This little girl is happy and healthy, and has skin healing on her face from scratches or a reaction to a possible bite when she was 3 weeks old. The vet fully expects all her fur to grow back. She is about 6 weeks old in these photos.
This pup and her siblings were born to Sonya, a 29 lb., 2 year old, mini Australian cattle dog, who was picked up as a stray, just days from giving birth. Her puppies were born after 4 days at the shelter, and Sonya's people decided not to reclaim her. They did tell the shelter that the sire of the pups was a border collie. The pups can go to new homes, after they have had their first vaccination, at 8 or 9 weeks old.
Colby (ADOPTED!) is a happy and very friendly boy, who loves all people and is great with other other dogs. He is around 2 years old and weighs approximately 43 lbs. Although he has floppy ears, we believe that Colby is pretty much, if not all cattle dog.
Our boy has a calm and very balanced personality. Everyone who meets Colby loves his friendly and easy going personality. As a young dog, Colby is also a playful boy, with a moderate energy level. He meets other dogs calmly and happily, and loves running and interacting with other playful dogs. When outside, he enjoys a good game of fetch, going on walks or hikes, and would be a great jogging partner. He also will wander outside to sun bathe during the day or to cool off at night. When inside, Colby settles down nicely. He entertains himself with his toys, or will be his foster dad's assistant around the house. Of his foster parents (there are 3), he has chosen the male as his person and leader. Colby follows his foster dad around the house and will plop on the floor for a nap in whichever room his foster dad is in.
Colby is completely housebroken, walks fairly well on leash, and often chooses to sleep in his crate. He also rides well in a car. When we rescued Colby, the only command he knew was sit. His fosters are working on teaching him more commands. He will work for affection and treats (he loves treats). As a typical thinking cattle dog, Colby is very smart, and sometimes makes decisions for himself that his people may not agree with. However, as a cattle dog, he also wants to please and learns quickly. For a short time he thought a fuzzy slipper was his toy, but once told it was not his, he learned quickly.
Colby is well mannered in the house. When he wakes up in the morning, he remains quiet, and waits for his foster mom to wake up and let him outside, and then prepare his breakfast. Very recently Colby was introduced to a cat through a glass door. In a playful way, he was excited to see the cat. He eagerly approached the glass door and did a play bow to the cat. We believe he would be fine with cats, once he learns how to interact/play without overwhelming them.
In summary, this dog is a great balance of a fun, playful companion, who can share an active lifestyle, and afterwards is also happy to relax quietly in the house with his people. If you are looking for a loyal partner and companion to enjoy and share your days with, Colby is for you. While our boy would do well in many situations, he needs someone who can be a pack leader - to give him the companionship and emotional support he needs, while continuing to teach and guide him to his full potential.