Happy Tails
(ADOPTED!) As of March 2016, our most loving and happy girl is now approaching 50 lbs! Her new name is Evey, and she is very, very close to her ideal weight! HOORAY FOR EVEY!!! Now that she is close to her ideal weight her new owners are preparing for her much needed dental exam, cleaning and possible extraction of a bad tooth. We will be continuing to help her, by working with her adopter and new veterinarians. Thank you everyone for all your help and support!
This girl has the very sweetest, most charming, gentle personality you are likely to find! She is an absolute gem, with the best qualities of a cattle dog. We are looking for an adopter willing to continue her weight loss and conditioning regime, to achieve that healthy, playful cattle dog that we can see is in there.
She may be heavy, but Dee is still a cattle dog! At six years old, she is very alert, observant and bright, and wants to be with her people as much as possible. She does her best to follow her foster person around the house, and very much wants to please. Dee is a very happy girl, who adores human attention and will roll over for petting whenever someone approaches her. She very much wants to get up on the sofa or bed with you, to cuddle, but doesn't have the ability to get her body up there!. She also loves tennis balls and is learning to play with toys.
Dee is good with other dogs and wanted to make friends with her first foster's cat. She is house trained and very obedient. Dee Dee waddles to the door when she needs to go out and comes right back in when her foster calls her. She walks very nicely on leash, and barely needs one to walk at your side. Our girl also rides very nicely and quietly in the back (or front) seat of a car. Dee has been in two foster homes with us, and both have been very impressed with her incredibly sweet and happy personality. Her current foster dad says she is very accepting of any situation, and is a joy to have around the house.
We rescued Dee from a very overcrowded kill shelter. Her people said they were moving and dumped her and another dog, at the shelter. We took in both girls. By the grace of a wonderful pilot, Dee was able to escape the 110 degree temperatures she was living in, and flown up to us in Santa Rosa. In a dehydrated and over heated state, weighing 95 lbs., and with an internal temperature of 105 degrees on arrival, we rushed her to the vet to make sure she didn't have any major health issues. When we first got her, she was too stressed to walk. After cooling down, getting re-hydrated, and feeling more relaxed, we discovered that she could walk on her own, although with difficulty and great strain on her legs, feet, and joints.
Dee's blood work results show that she has a hypothyroid. We have her on thyroid medication, and a low fat diet, which seem to be working. She is otherwise in pretty good health, only needing some work/care that we consider routine for a rescue dog her age. When she loses enough weight to be anesthetized safely, we will have a dental cleaning and exam done, and possibly one tooth extraction. We are also giving her supplements for her joints. Her kidneys and other organ functions are fine, and she does NOT have diabetes.
We believe that as she loses more weight, it will become easier for her to walk, her stamina will improve, and the increased activity will help her to lose weight faster. We haven't reached that point yet, but soon! We estimate that it may take another 3-4 months for Dee to reach her ideal weight. She has been going to physical rehabilitation for her muscles, joints, and stamina. After two months, she was doing so much better, and able to walk continuously (bouyed by water) on the underwater treadmill for 15 minutes. When she first started, she could only walk for 30 seconds, and was 20 lbs. heavier.
Everyone who meets Dee falls in love with her. She has a very special personality, and needs people who will be as loving and devoted to her as she will be to them.
*******************************************************
It is clear that our veterinary and other health care expenses for Dee are adding up quickly. We would be very grateful for any donations to help us pay for all our costs to help Dee. As a federally recognized, 501(c)(3), non-profit organization, your donations are tax deductible. No contribution is too small. Every $5 and $10 helps! Thank you!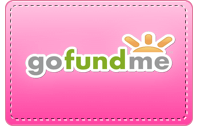 (ADOPTED!) We rang in the New Year with the rescue of this boy! He was scheduled to be put down at the overcrowded shelter, but because he was such a great dog, the on duty shelter tech could not bring himself to do it. If we had not immediate agreed to take him, someone else would have extinguished our boy's life the next day. A volunteer was able to get Bart out and over to us on Jan. 1st.
Bart (ADOPTED!) is about 2 years old and weighs 40 lbs. He is an extremely quiet, sweet, affectionate, love-sponge, who meets people in a friendly and calm way. As a typical cattle dog, he will follow his person from room to room. Bart is also very smart, eager to please, listens well, and is extremely responsive to his person/people. He is also sensitive, and if reprimanded for anything, will seem very sorry or apologetic immediately.
Bart seems to be housebroken. He will sit by the door to let you know when he wants to go out. He walks fairly well on leash, and does not pull, but does tend to zig-zag to follow his nose. Although he is a moderate energy guy, Bart enjoys a good run and likes to play.
He can get mouthy and when he gets very playful and excited, he sometimes will leap up, snap in the air, and try to bonk you in the nose with his. Bart also sometimes uses his mouth to try and communicate that he wants something. For these reasons, Bart may not be appropriate in a family with small children. Our boy is good around other dogs and will not react, if another dog barks and pulls towards him. We have not seen Bart with cats, but believe he may be ok with them.
Our boy seems to feel that a truck is his second home. He is very comfortable and mellow hanging out in a truck (or car) to wait for his person. When in his vehicle, he is protective of it when strangers place their arms through the window, or attempt to access HIS truck. For this reason, he will need someone knows the cattle dog personality and is experienced working with them.
We are still seeing his personality emerge, and will update this description as we learn more about Bart. We do believe that Bart would be a very loving and loyal companion, and he would also be a great ranch dog.
Rocket (ADOPTED!) is a border collie male, about 7-8 mos. old, weighing 21-25 lbs. Still very much a pup, he is an outgoing, very playful, energetic, happy, boy, who enjoys giving out kisses. Rocket loves the world and is very friendly and excited to meet all people and all dogs.
Rocket is a curious, high energy guy, who will need lots of exercise and attention during the day. He is also able to calm down when in the house and settles down nicely for the night. Our little guy would be a fantastic agility or sport dog. He is very athletic, especially when playing with other dogs, running and leaping through the air.
Rocket is very social and loves to play with people and other dogs. is good with children. He is good with children, and seems to be more careful when playing with them. He likes to follow his person around and, when he settles, to cuddle up with them. We have seen him with one cat. He showed some curiosity, but seemed at ease with it. Rocket enjoys car rides and, whether in a crate or buckled in the back, he mostly stands up to watch the world go by.
He is very bright, observant, eager to please, and a quick learner. As he grows out of puppyhood, Rocket will need continued work to learn and reinforce basic manners and discipline. He is learning to walking nicely on leash, but still likes to zig zag to follow his nose. He is also now house broken.
Our boy seems to like all toys. He is big on soft chew toys. When playing with some of his chew toys, he will self entertain, by tossing them in the air and jumping up to catch them. Playing tug is a favorite game for Rocket, especially with his canine foster sister. He also loves balls, but is still figuring out fetch. As a young pup, he is still a chewer, and will need a supply of things to chew on. He is quickly learning what is ok and what is not for chewing. If he is scolded for something he shouldn't have, he will leave it alone.
In summary, Rocket is a high energy boy, who will need lots of exercise and continued work to learn routines and boundaries. He would love and do great with another dog to play with. Our little guy will make a fun companion for an active person or family, who have the time to work with him and channel his energies and busy brain.
Snoopy (ADOPTED!) is approximately 14 weeks old and weighs 12.5 lbs. Although he looks to be all Border collie, his mother is a classic blue merle heeler. This boy is always happy, very playful, and loves to give and receive kisses. His foster mom calls him a love sponge.
After he eats and plays for a little while, Snoopy will be very calm and mellow, just happy to hang out. When they aren't being playful puppies, all the pups in this litter show a calm, easy nature, much like their cattle dog mother. When their foster mom is preparing their food, Snoopy and his sister(s) will sit quietly, watching, and waiting to be fed.
As a mix of two of the smartest breeds, he is as bright as any human child and responds quickly to people. If he knows what you want him to do, Snoopy will try to do it. If you get his attention, he will look up and watch you, as if waiting for you to communicate what you want him to do. As with all the puppies in this litter, Snoopy is learning 'sit,' 'come,' and is being house trained, to do his business outside - or on puppy pads
(Please see Gypsy; Lucy; and Cali; for additional group photos.)
Gypsy (ADOPTED!) is approximately 14 weeks old and weighs 14.5 lbs. She is the biggest of her litter of 5 puppies. Although she looks to be all border collie, her mother is a classic blue merle heeler. It is clear that this little one definitely has the heeler/cattle dog's velcro nature and desire to have a human of her own to follow. Gypsy loves being held, but when given the run of the house, chooses to be her foster mom's personal shadow, constantly at her feet, following her around the house.
Gypsy loves other dogs, too. When allowed to be around the adult female at her foster home, she will adoringly follow her around and try to get her to play. While Gypsy is a playful puppy, she is quieter and more reserved than several of her siblings. When their foster mom is preparing their food, Gypsy will sit quietly, watching, and waiting to be fed. After they eat, and get a bit of playing out of their systems, all the pups in this litter show a calm nature, much like their cattle dog mother. Being more reserved than some of her siblings, when first meeting people, Gypsy does not run to greet them, but quietly sits and observes. She warm up very quickly and is very responsive once she knows someone. Gypsy is learning 'sit,' 'come,' and is being house trained, to do her business outside - or on puppy pads.
(Please see Snoopy; Lucy and Cali; for additional group photos.)